Saturday, January 21, 2012
Posted by

5boystokiss
at 8:51 PM
No comments:


Thursday, January 12, 2012
So,
I have this friend. She is a wonderful wise friend. If I ever have a problem I can't sort out, I call her. I spend 95% of the time talking. Then my sweet friend will say something profound and wise. I will listen, and think of that thing she said for weeks. Every time I end up pondering and then applying her treasures of wisdom.
Recently I started home-schooling my kids again. I called my friend and said, "What am I thinking?" "Why am I doing this?" "Am I crazy?"
My friend quietly let me talk through my fears, and when I was done, the last thing I said was, "I am crazy, I can't do this."
Then my friend asked in her quiet, wise voice, "Can you do it today?"
Well dang! I had never thought about life like that! Shoot! I CAN do it today. If all I have to do is be happy for 8 more hours- I can do it. If all I have to do is cook 3 meals, I can do it. If all I have to do is be patient for 20 more math problems, I can do it.
For the last 2 weeks I have been living day by day. This makes me so happy. I am not sure how this will effect my life long term, but it works for TODAY.
(This is a picture of her! She built up stamina for this crazy hiking trip, by hiking up and down her stairs in her 2 floor apartment.) (I love her!)
Posted by

5boystokiss
at 9:18 PM
No comments:


Monday, January 2, 2012
Dad and #5 enjoying Christmas Brunch
#5 opening a gift From Great Grandma and Great Grandpa
Giving is better than receiving for #2
#2 excited to open his gift
#4 gave Dad bakugans for Christmas!
#3 gave #4 some new skates
#5 helping mom with the Laundry- This is what happens when you go down to get the laundry with a baby in your arms, and realize you cant carry the baby and the laundry back up.
A sister in our ward brought this yummy candy train to us for Christmas! Such fun!
Isn't it cute!
There is something so sweet about Daddy and his little girl.
Don't you think?
This is her new Christmas Dress. She loves to suck on it!
Everyone thinks she looks fancy.
#5 so interested in this big man with the white beard and the red hat.
#4 is trying to think of something really good, to ask Santa for.
#3 is telling Santa he tried to be good.
#2 is asking Santa if he is really real.
#4 is finally brave enough to hold this little time bomb full of spit up :)
He even invited her to fly in his space ship- to go find Yoda.
and here I am being silly- ribbit.
All in all, it was a wonderful Christmas full of giving and love. We read all of our favorite Christmas books. We cried and laughed. We loved. We celebrated Christs birth in our own way. Now, my goal is to continue to celebrate his birth, life, and Resurrection this year. I hope you each had a wonderful year.
Finally here is a little video of the final Christmas present- Santa's cookies.
With Love
Posted by

5boystokiss
at 10:37 AM
No comments:


I am a Mormon. Actually officially I am a member of the Church of Jesus Christ of Latter Day Saints. I was born to parents who were/are both mormon. I grew up going to a mormon church and learning from the Book of Mormon, the Bible, and other modern day teachings from prophets. One of the things that I learned about was something we call the Word of Wisdom.
http://lds.org/scriptures/dc-testament/dc/89?lang=eng
I had the donts of the Word of Wisdom down pat. Don't drink tea, coffee, or alcohol. Don't Smoke. Don't do drugs. Then we come to the do's. Do eat fruits and vegetables in their season. Do eat grains-they are the staff of life, wheat especially for man. Eat very little meat-with Thanksgiving, in cold and times of famine.
So, I did well with the don'ts, but upon closer examination of our diet- I wasn't doing so good with the do's.
Grains were not the "staff" of our life. Possibly sugar possibly meat, eggs, cheese, milk, but not grains. So last week we switched it up a bit. I got rid of all of our processed food, white flour, white sugar. I restocked my shelves with multiple kinds of nuts, grains, beans, lentils. I filled the fridge with fruits and vegetables. You can not find a snack food in the house, unless you count fruits and vegetables-which my kids do(and I don't mind).
I figure during the winter we will probably have meat on Sundays. I am willing to be flexible here. I think I will follow the spirit, and let it be my guide. Just until my family gets used to this new way of eating, I don't want to have quick calories in the house. So, no cheese, eggs, dairy, for a while.
I checked into the calcium issue here- apparently 7 of the top 10 calcium dense foods are plant based. I checked into iron, and the amino acids found in meats. They can also be found in balanced plant, grain, and nut based diets.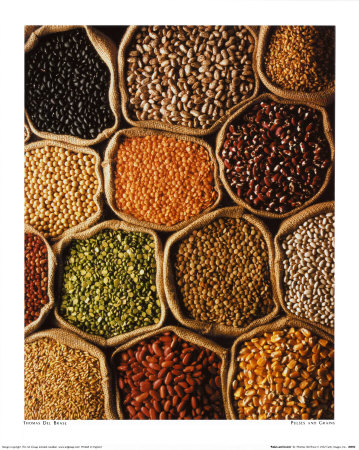 The other issue I wanted to address was #2 and I's gluten free diet. We have been eating whole grain oats, wheat, and barley with no effect on my stomach or his mental clarity. I don't know if this is because it needed to be in flour form or what, but so far so good.
Before I jumped in to this, I read a book, watched my friends who already eat like this, prayed, reread the Word of Wisdom several times
http://lds.org/study/topics/word-of-wisdom?lang=eng
and finally decided to take the Lord at his word, with this "Principle with a promise".
I will let you know how it goes. But, I am hoping that we will have more energy and more clarity of thought.
And here is a little break down of wheat
Posted by

5boystokiss
at 12:32 AM
No comments: